REMOTE WORK
Due to the global circumstances as a result of COVID-19, working remotely has been a challenge we've taken on and worked our way through. We've proudly managed to create the same quality of work using new and creative methods while working online with our teams, directors, and DoPs. Our method have surpassed expectations and here are a few testimonials from our directors and DoPs that can only ensure that
Director Daniel Morcos on our work remotely


"A colourist's role is to adjust the colours, shades and contrasts of the image. The process requires not just a deep technical know-how, but also a taste and sensibility for creative expression using colour and light, a process that is paramount to expressing the creative vision of a director. In my experience colourists that are able to master both the technical and creative aspects are incredibly rare.


Karim always is committed to go as far as I am willing to go. He understands my sensibility and his experience shows in the sessions, juggling the many aspects that come up in grading sessions, client demands, agency requests, a fussy director along with technical limitations and unreasonable deadlines."



Director of Photography
Mik Allen



On our remote work for the 2015
Samsung Short Film Contest's advertising campaign


"As a Senior Colorist, Karim Mira was tasked with converting
one of the footages to black and white.The footage in question was originally shot in color but at the last minute the Producer decided to convert it to black and white. Karim Mira undertook a very complex project and delivered an amazing final black and white footage. Color grading is very rarely solely about color, it's also about luminosity, lighting, shades and contrast. Achieving a perfect black and white look is labor intensive and a tedious process dreaded by many colorists.


Karim Mira did a superb job and in record time. The image looked even better than what I had envisioned. Karim Mira improved the footage and made textures stand out."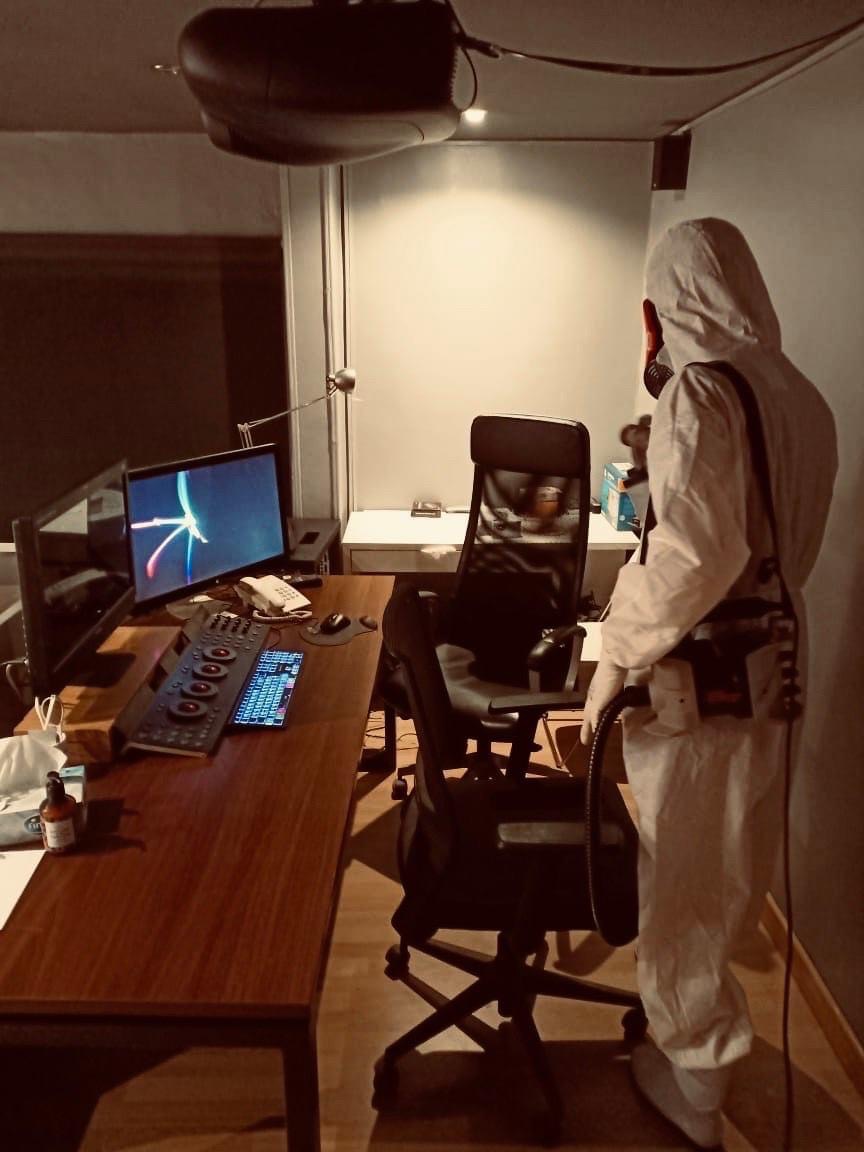 We've worked hard at home to stay safe during the outbreak of COVID-19. Working remotely has been a new challenge we took on as a team but as the months pass, some of our most valued lzrds have had to drop by the office. So, we decided that it was time to SANITIZE!

Sensing that the lzrd team may have to return to office at any moment, we collaborated with Everyone. a production and set design company.

Thanks to their current location disinfection service, we've managed to professionally sanitize each and every surface of our Cairo office.

We even took the equipment and hazmat suits outside!

We're taking all the measures to keep our team and office safe and so should you!


PALME D'OR WINNER PALME D'OR WINNER PALME D'OR WINNER PALME D'OR WINNER PALME D'OR WINNER